CRÓNICA | We're back from the Base Camp!
Yesterday, on the 25th, we went up by helicopter to the Base Camp.
In one hour we went from being at 1000 meters, compared to 5,250 meters of the Base Camp. The truth was that I was afraid: I thought that I could be affected by altitude sickness, due to the change of being in Kathmandu and the next hour at Base Camp. 4000 meters of unevenness is complicated to assimilate for the body.
I tried to move slowly but I could not because of how happy I was to be back here !. We prepare the base field; I returned to remove the material and I really wanted to start over.
At sunset the wind began to blow. So far it has been by far the worst night at Base Camp; The wind has blown very much. It blows from the west. Today, 26th, we are from 'gaupasa' taking turns so that the tents do not fly.
The sun rays reach the Base Camp almost an hour before; Today we have been hit by the sun at 8.40; We have talked about what to do and they have decided not to climb.
I'm feeling pretty good. Seeing that the wind is subsiding I have decided to go up carrying three staircases and rope. I have equipped 200 meters and I have carried three scales. I have reached about 5500 meters, more or less. As I was alone I have decided not to risk more and turn around since tomorrow we are all going up.
The waterfall will require two to three more days of work; I have to say that before going up to the base I was thinking about the strategy I was going to follow. I thought I was in the base resting while my companions retook the waterfall, but, as you can see, I cannot!
I know that every time I go up, my strength is decreasing and therefore the chances of summit too, but I'm a bit stubborn and I like to climb and fight it. I have not endured even the first day!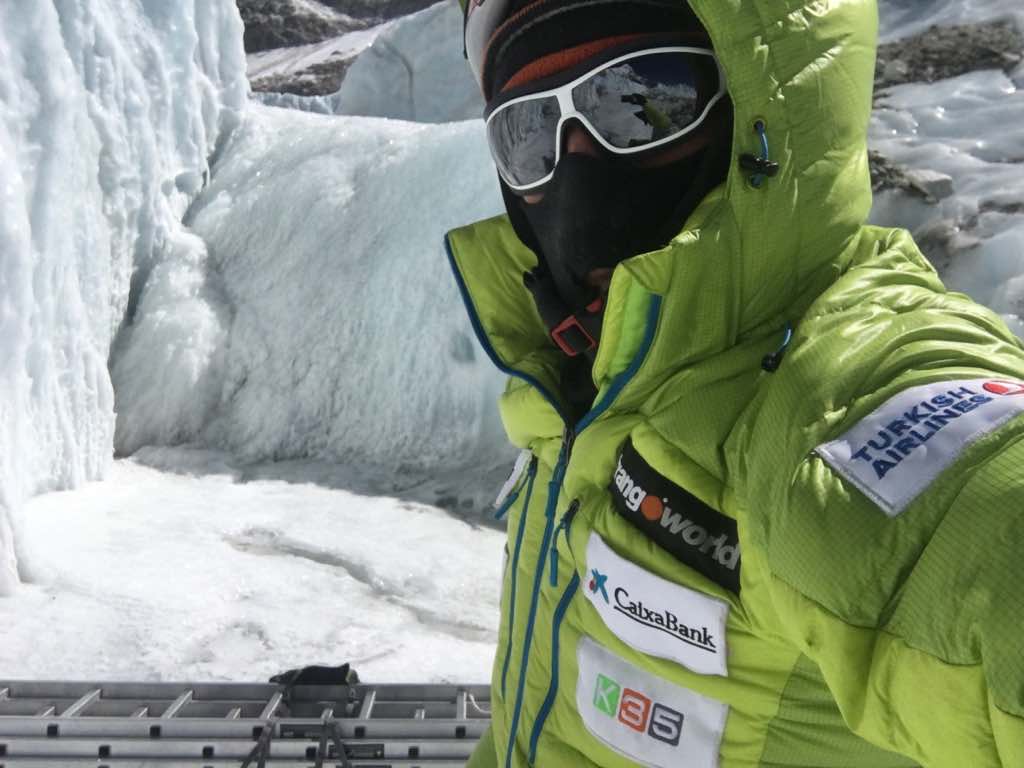 On the other hand I am very well; my strengths are still not as weak as I thought and my only problem is that I have my fingernails hanging from the fat fingers and it makes me very painful to cramp frontally, but hey, it is time to grind my teeth.
We are already at the Base Camp at 5250 m. I am very motivated & the weather seems to accompany. NOW YES, BACK TO THE ADVENTURE! #Everest pic.twitter.com/0BkaeRL5Yt

— Alex Txikon (@AlexTxikon) 25 de febrero de 2017
Alex